Other Sites
Here are some other sites I've created over the last few years. All but one of these sites are based on WordPress.
---
C.V. Starr Community and Aquatic Center: this WordPress site shows all aspects of the C.V. Starr Center, including classes, pool access, fitness center, dog park, and more.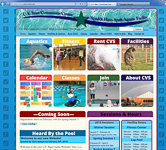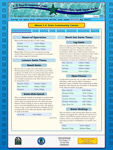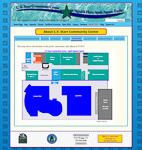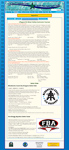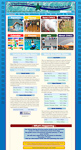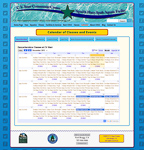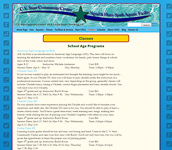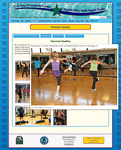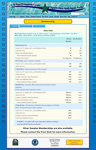 ---
Mendocino Rotary Club: this WordPress site is for the Mendocino Rotary Club. The custom theme includes a custom post type for describing meetings.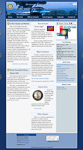 Home page for Mendocino Rotary Club in Mendocino, CA.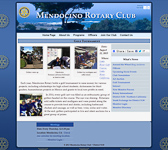 Interior page about the Golf Tournament.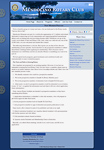 Interior page about the Membership Process.
---
Atrium Bed&Breakfast Inn: this lovely inn in Fort Bragg, CA, within walking distance of world-famous Glass Beach and MacKerricher State Park. The inn features 2 buildings connected by a large, flower-filled atrium.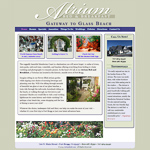 Home Page for the Atrium Bed and Breakfast Inn.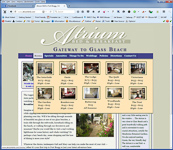 There's a flyout menu showing the individual rooms.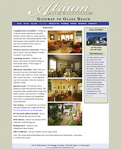 Amenities page.


The Rooms page.


The Activities page.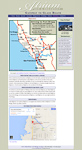 Getting to the inn. I created the map, too.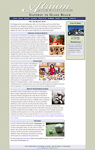 Interior page "Off the Beaten Path", showing some of the more funky activities.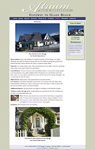 The Policies page.
---
Blanchard House: the Blanchard House is a single-room inn in Little River, CA. The inn overlooks Van Damme Beach and State Park, and you can easily see whales in season from the room's deck.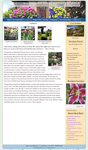 Home Page for the Blanchard House. This 1-room inn is gorgeous, both the setting and building. You can literally see whales and pelicans and scuba divers from your deck.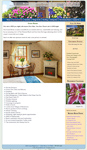 The Room and Amenities page.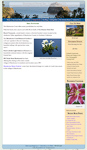 Area Activities page.
---
Wagner Photo Art: this site is dedicated to the digital photography of Larry Wagner of Mendocino, CA. Larry takes beautiful photos of whatever he sees (and the Mendocino Coast is spectacular!), but he truly has a gift for portraits.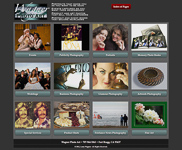 Home Page for Larry Wagner's Photo Art.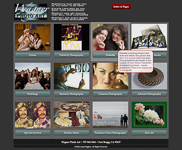 Home Page showing a descriptive category blurb.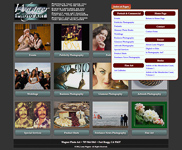 Home Page showing flyout navigation menu.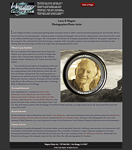 Biography and statement by Larry Wagner.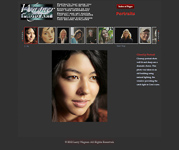 Example Portrait page.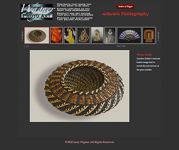 Example from Artwork Photography. The Mendocino Coast is home to a large number of artists, and Larry photographs their work.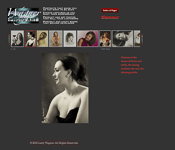 Example from Glamour Photography page.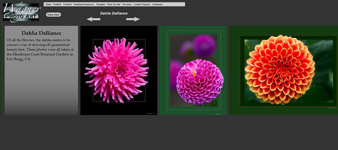 Example of Sliding Gallery page with excellent dahlia pix.
Other Sites (Archival)
---
Here are some older sites that have since been redesigned (by others).
Mendocino Coast District Hospital: I first moved this site from static HTML to WordPress, and then created multiple different custom themes over the years — they liked to keep things fresh!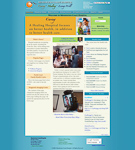 A version of the Home Page.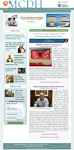 Another version of the Home Page.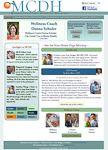 Another version of the Home Page.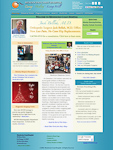 Another version of the Home Page.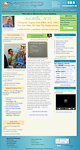 Another version of the Home Page.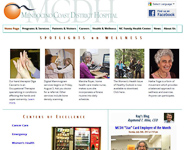 Another version of the Home Page.
---
Kelley House Museum, Mendocino, CA: I originally moved the site from Joomla to WordPress, and jointly created a custom theme with a student in my Web design class. Since I was also a Board member and a volunteer, I also networked the museum, installed half a dozen computers, and did a lot of graphic design for the organization.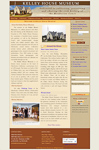 A version of the Home Page.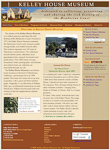 Another version of the Home Page.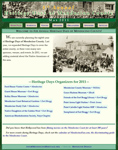 Home page for Mendocino Heritage Days, a celebration of the rich history of the Mendocino Coast. My wife and I created Heritage Days while she was executive director at the Kelley House Museum, and we ran the festival for 8 years.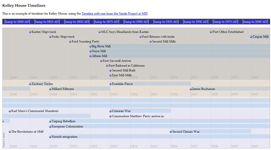 Mendocino Timeline project, using the Simile software from MIT.
---
Other Sites: other sites that have gone to the Great Bit Bucket in the Sky include:
Mendocino Hotel and Hill House Inn, Mendocino CA: these lodging properties had the same owner, and I created and updated the sites for 5 years.
Surf & Sand Motel, Fort Bragg, CA: I replaced the tables-based design with a proper CSS-based design. I also took photographs of the rooms and exterior, and used my photography of adjacent MacKerricher State Park.
Surf Motel & Gardens, Fort Bragg, CA: in addition to creating and managing a site for this lovely motel, I also provided photography for the extensive gardens and other facilities.
Mendo Litho: Mendocino Lithographers (Mendo Litho) was the top print shop on the Mendocino Coast, and this site featured all of their services, rate schedules, guidelines, and more.
Mendocino Coast Travel: I created this site for Jim Davis, a travel agent on the Mendocino Coast.
Branesky Sheet Metal: Branesky Sheet Metal does custom metalwork, heating systems, and stoves for heat.
Agate Cove Inn: this was the first Web site I created after my time at HP Labs (the version shown here is from 2004). My wife and I bought this spectacular inn in Mendocino, CA, and then ran it for 6.5 years. Among my other duties, I was responsible for the Web site and other marketing. I immediately took over the Web site in 1999 when we bought the inn, and I continued to improve it the whole time. I placed the first Webcam on the site in 2000, overlooking Agate Cove and the beautiful Mendocino Headlands.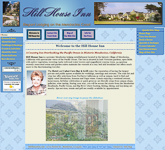 Home Page for Hill House Inn.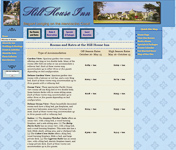 Rooms page for Hill House Inn.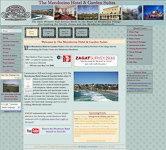 Home Page for the Mendocino Hotel.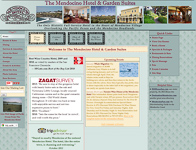 Another version of the Home Page.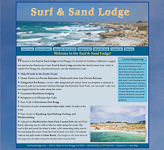 In addition to creating the site, all of the photography and graphics are my work.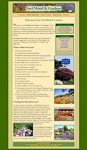 Home Page for Surf Motel and Gardens.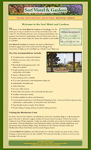 Older version of Home Page.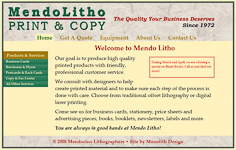 Example page from Mendo Litho site.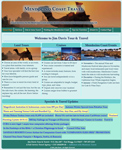 Example site for a Mendocino-based travel agent. The header image cycles through a variety of pictures.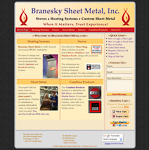 Home Page for Branesky Sheet Metal. It was fun getting to use all the warm colors with abandon!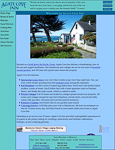 This spectacular inn is perched on a cliff overlooking Agate Cove and the Pacific Ocean. There's a great view of the Mendocino Headlands, and it is especially spectacular during winter storms.